CLIENT Automation Solutions
Any Device. Any System. Any Network. Any Protocol. Anytime. Anywhere.
Client™ Automation Solutions enables facility managers to operate smarter, more securely, and more efficiently. Through a single web-based secured interface you are able to exercise complete control of your facilities' climate and lighting.
Multi-Site Brochure
Enabling you to manage facilities smarter and at peak performance levels. View Brochure
Thermostat Brochure
The Client Universal Thermostat compatible with most all HVAC systems. View Brochure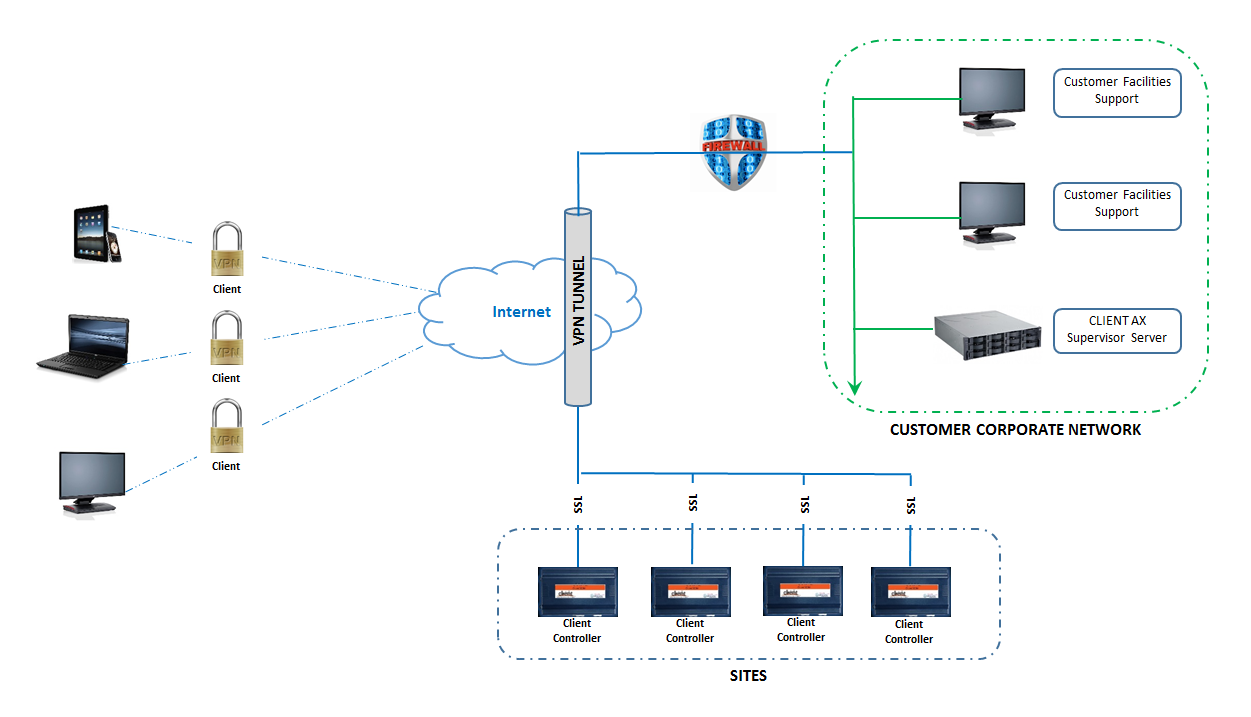 Enterprise Networking and Security
Delivering information from each site securely
Open Protocol Unified Building System
Client™ building operating system, powered by the Niagara Framework®, is an open protocol unified building system that combines connectivity, integration, supervision, control, energy management and visualization into a single architecture within a secure enterprise.
Client™ delivers information, data and analytics from each site using the latest network security standards such as Secure Sockets Layer (SSL), multi-level authentication, specific permissions acceptance, strong passwords, etc. Client™ can be secured to meet corporate network infrastructure requirements insuring that data and information is accessed only by intended users.
Integration and Interoperability
Scalable and modular platform
Connects, Integrates and Correlates Facility Equipment
Client™ enables customers to add new systems and preserve existing investments by using open standards-based technologies.
With CMS Nextech you have the technology and support necessary for an easy integration process. We have technicians that are ready to install control systems and an account management team that will provide you continuous support on how to operate, diagnose, and understand how facilities are performing.