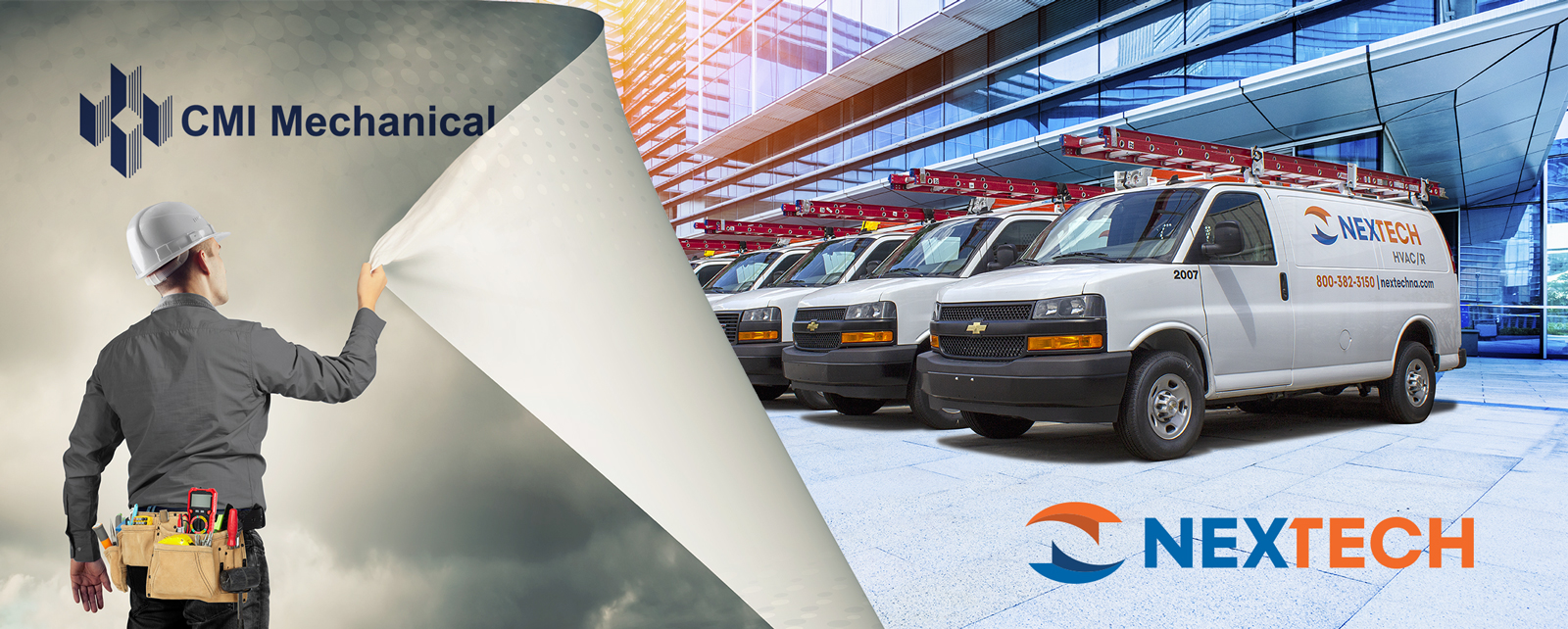 Nationwide HVAC Service
CMI Mechanical is proud to announce that we were acquired in January 2023 and we are now fully integrated into the Nextech systems and processes to become part of America's Largest Independent Self-Performing Commercial HVAC/R Service Provider. We will continue to exceed our customers' expectations with the advantage of additional resources such as improved HVAC/R service technology, dedicated account managers, and 24/7 service.
With this advancement, we have approximately 1,600 self-performing technicians located nationwide with the support of 40+ regional offices. Click here to go to Nextech.
Redirecting to Nextech Home Page...